Teamwork.  Exercise.  Fun.  Winning.
Bergen County Xpress Track & Field trains boys and girls — kindergarten thru 8th grade — to be better athletes.   Interested in joining?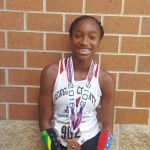 Please take a moment to subscribe to our mailing list for news, scheduling announcements and updates.  Bring your athlete and check book to practice to sign up for any available slots.  You can learn about subscription rates on the Registration Page. Signups begin in Spring 2019.
BCX is the most established and decorated youth track and field program in New Jersey.  We produce champions.  Our athletes are some of the best in America in their events.  They receive the training they need to excel in high school sports, and maybe even compete for college athletic scholarships.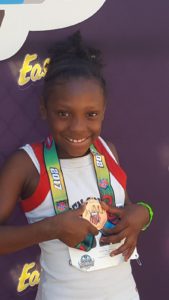 Practices are held at Teaneck High School on Tuesdays, Wednesdays and Thursday evenings.  We also practice sometimes on Fridays and, early in the season, on Sundays.  Competitions are typically Sundays.  See the practice and tentative meet schedule HERE and subscription rates HERE.
BCX philosophy is simple:  Athlete Centered, Science-based and Coach driven.  That means each athlete has their own set of goals and customized, age-appropriate workout plan executed in a safe, friendly, family-oriented environment. Our science-based training methodology  helps athletes enhance their performance and general wellness.
For the past three years, BCX has dominated both the state and regional AAU and USATF Track and Field Championships.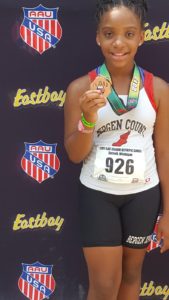 On an average, 90 percent of our athletes who train for the full-season qualify for the AAU Junior Olympics national championship; 10 percent of the qualifiers finish top 8 USA in their events.
Last year  47 BCX athletes qualified for the AAU Junior Olympics.  Threedozen athletes traveled to Houston for the national championship.
Three of our athletes were 2017 AAUJunior Olympic All-Americans, and a half dozen  runners and throwers had top 25 finishes.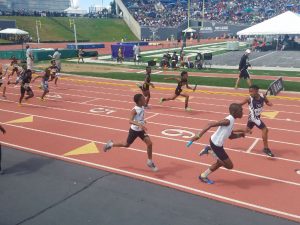 BCX, entering its 10th season, offers a high-quality track and field experience.  Our trained and experience coaching staff introduces the sport to novices as well as nurture young elite athletes striving for spots on the podium at state and national championships.
We practice four times a week at Teaneck High School beginning in March.
BCX competes in NJ, regional and national meets.  Most of the competitions are Sundays in Edison or New Brunswick.  We are an official member club of USA Track & ield and the American Athletic Union, and we participate in sanctioned meets.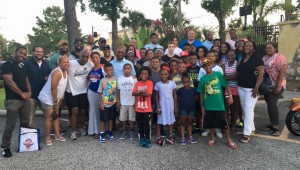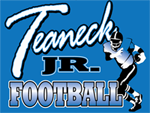 We are also training partners with Teaneck Pop Warner.  Many football players and cheerleaders training with BCX and compete in the full track and field season.  In fact, many of our athletes train with BCX so they can excel at swimming, baseball, basketball, tackle football and soccer.  Track makes every athlete better!
The BCX season begins with indoor strength and yoga exercise in February.  Our outdoor training begins in mid-March, and we compete in track meets from April through July. mostly in northern and central New Jersey and New York City.
Annually, for the athlete who qualify, we offer an optional early summer trip to the Junior Olympics — and several of our athletes are former national Junior Olympic medalists.
Our coaches have safety certifications and have undergone criminal background checks.