*  Bergen Xpress staff has passed NCSI criminal background checks.
| | |
| --- | --- |
| Phil Hogan is entering his 11th season as Head Coach and co-founder of Bergen Xpress. Phil is a USATF Certified Level 1 Coach.  He specializes in throwing events, including shot, discus and javelin, and oversees track meet entries and practice scheduling.    Contact Coach Phil | Michele Hogan,  Team Admin, is entering her 11th season as a co-founder of Bergen Xpress.  She oversees all registration, logistics and team financial activities. Contact Michele. |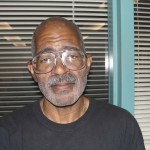 Joshua Spears, Senior Assistant Coach
Coach Josh, who has 20+ experience as a youth coach, specializes in strength, conditioning and teaching proper running and jumping form.  He also oversees the training and care of all our injured athletes.   Coach Josh is the safety coach at Teaneck Pop Warner Football.  He holds safety certifications in Red Cross CPR, USA Football and Rutgers University S.A.F.E.T.Y. Clinic.   Contact Coach Josh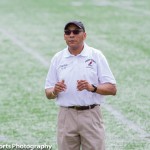 George E. Jenkins, Associate Head Coach
George, known to his athletes as "Coach Do-Over," oversees the team's conditioning program, and works with long sprinters, distance runners, and  jumpers.  Contact Coach George.  He has 15 years experience as a youth coach, officiates high school and college track meets and coaches master's and post-collegian athlete's year round.  He is currently an NCAA Division II coach at Bloomfield College.
George's coaching accreditations include:
* All Bergen Xpress coaches have undergone NCSI criminal background checks.